Utah CFP ( Utah Concealed Firearms Permit )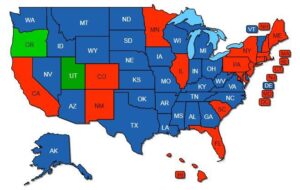 OR plus UTAH Concealed Carry Licenses Map-
Blue and Green states accept your Concealed Carry Licenses
Red states do not accept your Concealed Carry License
Black states deny your right to Concealed Carry
Maps are courtesy of www.usacarry.com
The Utah CFP is in our opinion the best Concealed Firearms license right now that is offered to non-residents of Utah. The Utah CFP allows the license holder to carry concealed in over 32 states ( # of states you can carry in depends on your state of residence). Local state carry laws apply.
This license is especially attractive to Oregon residents because it allows the License holder to carry in Washington State and many others.
Some of the requirements to obtain a Utah CFP are a clean criminal background, US citizenship or permanent residency and participation in the mandatory "Firearms Familiarity Course".
Overview of the "Firearms Familiarity Course".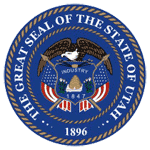 Handgun Safety Rules
Handgun Parts and Operation
Ammunition
Fundamentals of Shooting
Safe Handling and Storage
Utah Criminal and Traffic Code
Justification of Force
Arrest by Private Person
Prohibited Areas
Weapon laws
Administrative requirements
and much more.
The class takes about 4.5 to 5.5 hour's total.
Fee $65/per student.

After attending this class the students will have a fundamental understanding about Handgun safety, the rights and responsibilities associated with the carrying of a concealed Firearm in the State of Utah and many other States.
This is not a live fire shooting class and we encourage our students to participate in one of our "Defensive Pistol" classes.
Please see our Calendar for available public classes or inquire at 503-577-6824 about a private hosted class.
OR plus UTAH Concealed Carry Licenses Map-
Blue and Green states accept your Concealed Carry Licenses
Red states do not accept your Concealed Carry License
Black states deny your right to Concealed Carry